PCDC Reflects on Accomplishments During Economic Development Week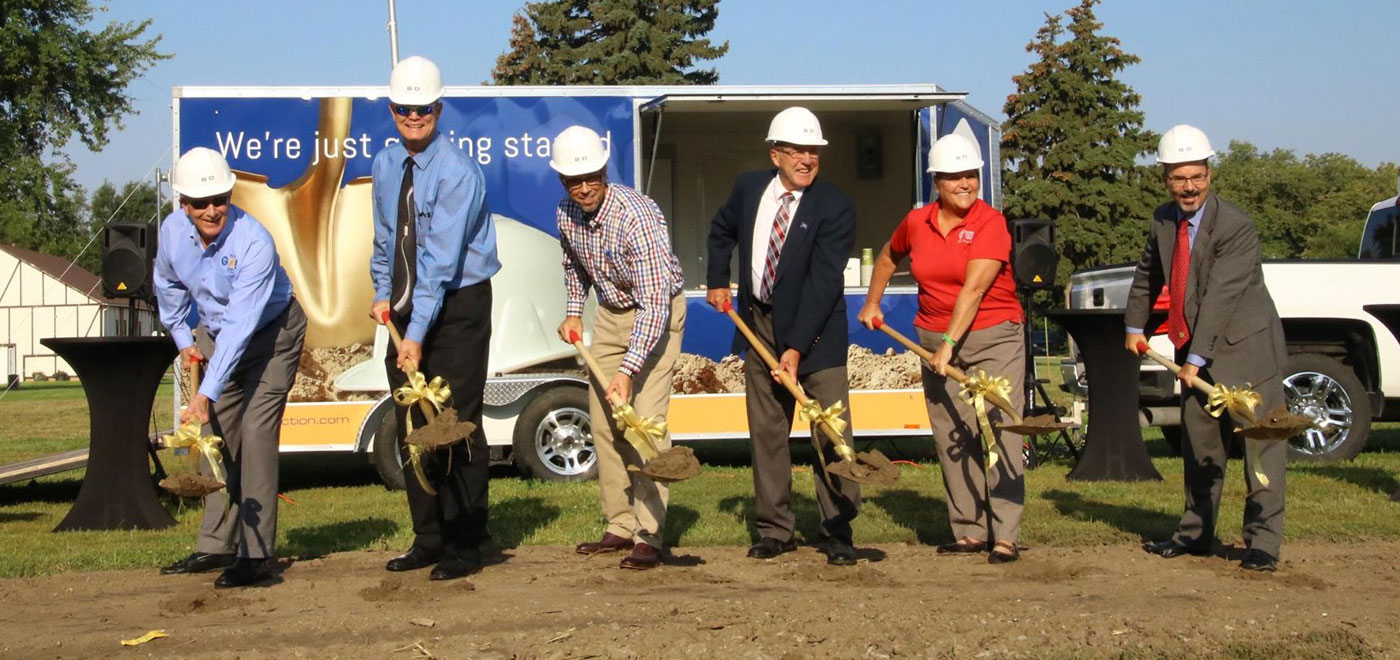 The sixth annual National Economic Development Week is May 9-15, 2021. National Economic Development Week was created in 2016 by the International Economic Development Council — the largest professional membership organization for economic developers — to recognize the unique role that economic development has in creating vibrant communities with strong economies.
For Phelps County, Nebraska, this week marks a time to reflect on all that Phelps County Development Corporation (PCDC) has accomplished, even during the pandemic.
"Our salute to the week is actually doing the work. We're busy and will stay focused on our ongoing projects," said Ron Tillery, PCDC Executive Director.
PCDC's driving community and economic mission is to support a healthy local economy primed for growth. PCDC focuses on this goal with every plan, every project, and every initiative. PCDC advocates with local officials and collaborates with regional partners to provide business support which means businesses can efficiently and effectively carry out their mission with less red tape, fewer hurdles, and more assistance.
Economic Impact Highlights 2016 - 2020
$73.4 million – Amount of private investment stimulated by direct PCDC assistance between 2016 and 2020.
$284.4 million – Amount of total private investment in the market when BD of Holdredge ($200+ million) and Phelps Memorial Health Center (PMHC) projects are included
$329.3 million – Total output increase as a result of all private investment.
$62 million – Total labor income attributable to construction of all new private projects.
$87.1 million – Total value added of all projects from direct, indirect, or induced effects.
$9.9 million – Value of housing developments stimulated by PCDC's investments.
$1.3 million – Total downtown private investment stimulated by PCDC's GO! DREAM program.
$204,700 – Infused into the local economy by PCDC's Economic Recovery programs in 2020.
Assistance Program Highlights 2020
Magic Multiplier Gift Card Recovery Program. In this program launched in response to the economic hardship brought on by COVID-19 business closures, PCDC doubled the value of every gift card purchased by residents at Phelps County businesses until the funds ran out. All told, the Magic Multiplier program infused more than $200,000 into the local economy.
Digital Development Grant. Fifteen grants were awarded to help local businesses establish or improve their online presence which was vital during the pandemic.
GO! HOME Down Payment Assistance Grants. In 2020, these grants helped relocate 31 new residents to Phelps County.
High-Demand Job Scholarships. Over $30,000 in scholarships are awarded annually on the condition that recipients return to work for a Phelps County business, in a high-demand job, for a minimum of one year per every $1,000 awarded.
Phelps County Economic Development Corporation
Whether you need assistance navigating relief funds or want to relocate or expand your business to Phelps County, PCDC has the tools and skills to help. PCDC can assist with project advocacy including permitting, timely utilities, and financial assistance. Contact PCDC at (308) 995-4148 or pcdc@phelpscountyne.com today.
Follow PCDC on Facebook, Twitter, and LinkedIn.
View the PCDC 2021 Virtual Annual Meeting here.