Get to Know Phelps County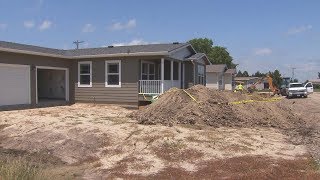 Posted: July 9, 2021
Category: GoLocal
When Ashley Reeves and her husband were shopping for homes in Holdrege, Nebraska, the supply of homes that met their needs was smaller than they expected.
Posted: May 2, 2018
Category: GoLocal
New Mexican transplant Jessica Kraus and her family found their way to Holdrege, where they put down roots and opened Lost Way Brewery. Though the Kraus family had no connections to Nebraska when they first moved, now they wouldn't want to be from anywhere else.
Posted: May 19, 2018
Bertrand is thriving in great part because this solidarity message is spoken in many different ways and by people of all ages and occupations in Bertrand. The town is bustling with committees planning the Bertrand Rodeo, the famous Bertrand craft show, a talent show, theater, music and sports activities, and fund raising events for families in need. This short video shows scenes from the town of Bertrand, Nebraska.
Posted: May 20, 2018
If you were looking for someplace that embodied the kind of values America was built on – hard work, education, common sense, care for others – you wouldn't have to look farther than Holdrege, Nebraska. This short video shows scenes from the town of Holdrege, Nebraska.