Major Changes Planned for Sun Theater Lobby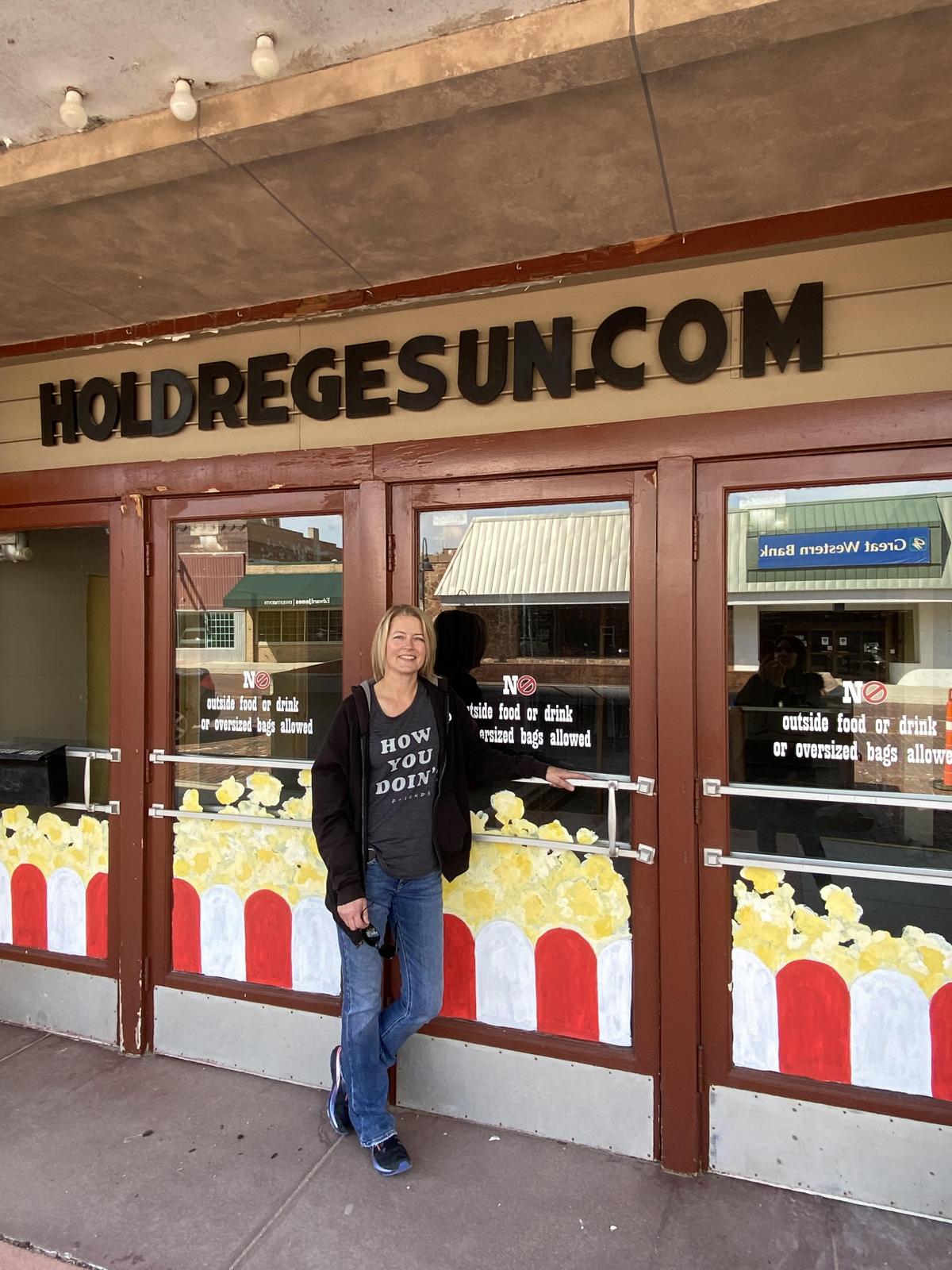 It has been nearly a year now since local moviegoers have been able to watch a movie while enjoying delicious buttery popcorn at Holdrege's Sun Theater.
But, the days of watching movies in downtown Holdrege are coming again soon, and it's going to be better than ever.
"I appreciate the patience that people have had with us," Sun Theater Manager Suzy McConnell said. "I promise it will be worth the wait."
The Holdrege Sun has been closed due to COVID-19 restrictions since August 2020. The previous owners had put the property up for sale before the pandemic, and Adjacent Entertainment, LLC, purchased it in October. Now, it's getting a refresh before reopening. Adjacent was formed by Phelps Memorial Health Center in 2019 with the vision of boosting local economic development efforts and keeping business ownership local.
"At the time the purchase and discussions began, COVID cases were at a peak, and we were unsure of if or when we'd be allowed to re-open," said Holly Rahmann, PMHC Director of Marketing and Business Development. "It seemed like a natural next step to go ahead and do some renovations before re-opening."
McConnell, who has managed the theater since 2009, is still on board as manager and is excited about the changes.
"This is a piece of Holdrege, it's a part of my childhood, and it's something we need to keep in town," McConnell said. "To be part of it all is something special."
She said the theater is good for the local economy because it provides an entertainment option that also might encourage someone to stop by a local store or eat supper in Holdrege.
Rahmann listed economic benefits as part of the reason Adjacent purchased the theater.
"Adjacent's motivation is to maintain and improve the local economy, and the theater purchase was done to ensure the business was maintained as an entertainment option for area residents, and that ownership stayed local," she said. "Maintaining an entertainment option keeps residents spending dollars locally. This not only benefits the theater business, but also local restaurants, gas stations, and other businesses. If residents leave town for entertainment, they are more likely to buy food, gas, supplies and such in a larger city while there."
Most of the changes to the theater at this time will be in the lobby area. The area has been gutted, and work will begin soon on transforming that area.
"We decided that we would like to freshen up the space and improve the flow through the entrance and lobby area," Rahmann said.
Sampson Construction has been hired as the contractor. The company will re-configure the entrance/lobby area so that movie-goers can purchase tickets and concessions in one transaction.
Rahmann said they may try some new concessions options once the theater reopens.
"We intend to keep prices very affordable and would like to host groups and have special discounts at times," Rahmann said.
As far as movie times, they are going to test which daytime and evening showings work best for moviegoers and which are most attended.
No major changes are planned to the building's exterior, except for replacing leaking movie poster frames and possibly some signage updates.
McConnell said the renovations will include adding a new point-of-sale system that includes an option to purchase movie tickets online.
She is also happy to report that new front doors will be installed to replace the original 1927 wood doors that often won't open and leak in water when it rains or snows. The new doors will also meet modern ADA standards.
The new lobby will create a more open, welcoming environment with modern conveniences.
Rahmann and McConnell said the reopening timeline is not yet firm. But, with a flurry of Blockbuster summer movies on the horizon, they hope to be able to capture some of that excitement this summer if it's safe to open. Rahmann said Adjacent is also considering soft openings and open house events as construction progresses.
Adjacent purchased the theater from Strategic Community Investments Group (John and Michelle Williams, Phil and Kim Hinrichs, Doug and Laurie Hohman, and Dan and Kimberly Powers). Strategic Investments purchased the Sun in 2008 and renovated it with the help of a PCDC façade improvement grant and a gap-financing loan.
The investment group hired McConnell to manage the theater in 2009, and she has never left. She is looking forward to hiring staff again soon, learning the new systems and showing movies again in her hometown.
She is excited to see the "regulars" again – the Friday night ladies, the Sunday night moviegoers and the Monday night girls that have been coming every week for the past eight years.
"I miss the laughter," McConnell said. "Movies are something you are giving people. You are giving them two hours away from the virus or problems at home or school or whatever it is. It's an escape."