New Country Cookin' Owners Enjoy Advantages of Small-Town Living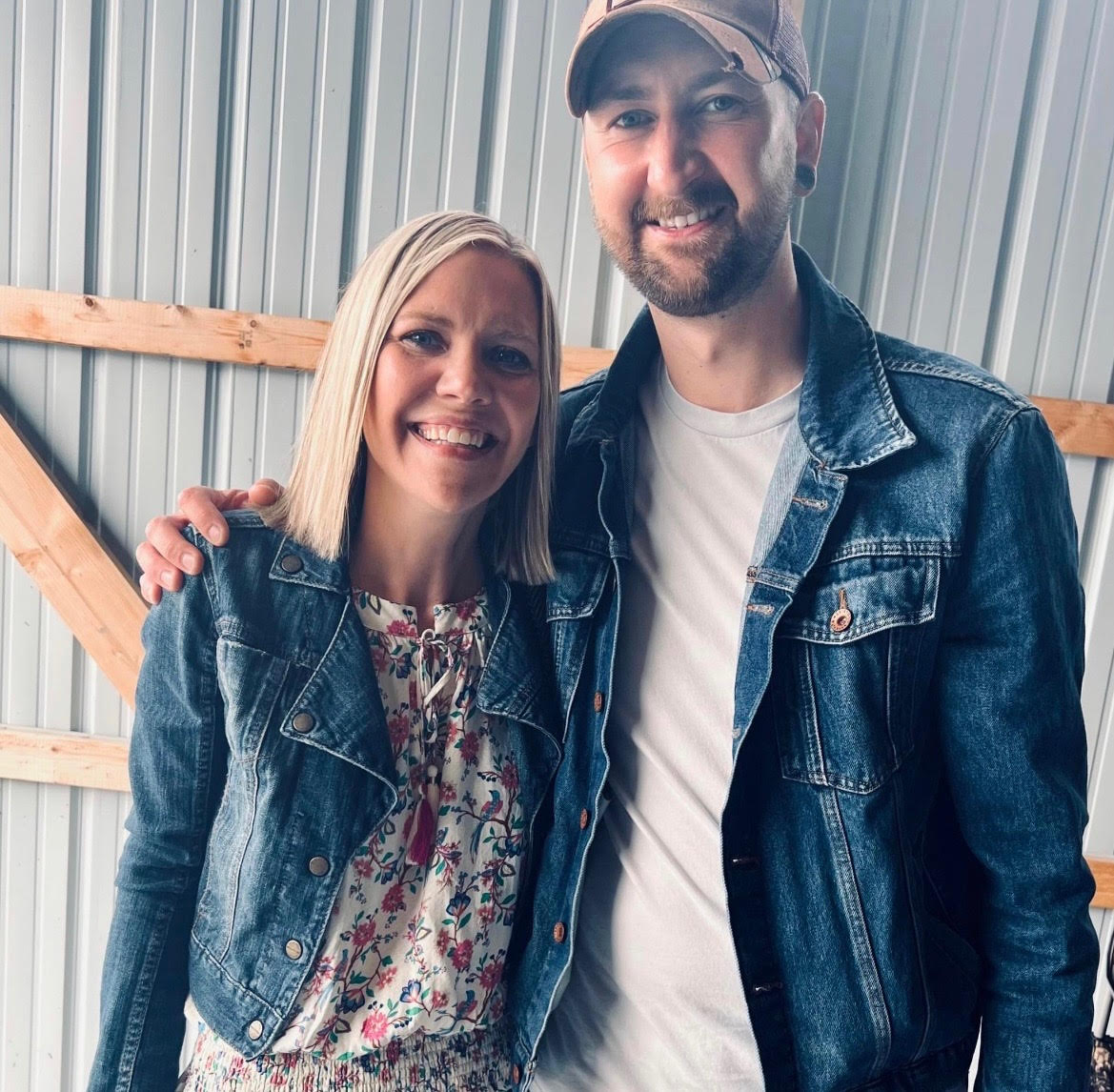 As a young boy growing up in the bustling city of Lincoln, Blake Jacobs cherished the quiet summers he spent with his grandparents on their farm near Axtell.
A few miles away, his future wife, Chris (Mattson), spent her childhood days playing carefree in the small village of Funk.
Their paths eventually crossed at a karaoke bar in Lincoln 11 years ago. They married and remained in Lincoln until March 2022. That's when they took of "leap of faith" and moved to Phelps County, where an unexpected opportunity awaited.
Blake's grandparents had died within months of each other, and their home sat empty in Holdrege where they moved after retiring from farming.
With his grandparents' home available to live in and a tugging at both of their hearts to move to a smaller community, Blake and Chris and their son, Rivers, decided to move to Phelps County. Blake interviewed for a job at Phelps Memorial Health Center that they felt was certain, and they moved to Holdrege.
However, that job fell through. While interviewing for another job at the hospital, the hiring manager noted Blake's experience in restaurant management and put him in touch with Mike Soneson, who had just purchased Country Cookin'.
Before moving to Holdrege, Blake had worked as the general manager of Slim Chickens restaurant in Lincoln. Blake took on the management role for Country Cookin' for a few months, and then Mike asked him if he was interested in purchasing the restaurant.
"I was excited about the challenge, and I thought I was ready for it," Blake said. "I had been trained to do the job. I had all the knowledge and tools to do it, so why not?"
In July of 2022, the Jacobs became Phelps County business owners.
Chris, who had previously worked in human services-related fields, handles the billing and administrative work of the restaurant while Blake manages the cooking.
They have kept many of the restaurant's old favorites and added new menu items, including multiple breakfast skillets (the Big Country and Rueben) and a breakfast sandwich (Chicken in a Biscuit).
Popular lunch menu items are the turkey bacon ranch panini (a long-time Country Cookin' favorite), the Reuben sandwich, a Philly cheesesteak sandwich and burgers. When it's lasagna day, most customers order the lasagna.
Country Cookin' is open from 7 a.m.-2 p.m. and serves breakfast and lunch. They are now also offering evening take-out orders of wings or chicken tenders with 24 hours notice.
"It's a nice thing to have for a Husker game or game-day event so you don't have to cook," Blake said. "You can just call us and get a bunch of wings and chicken tenders for your event."
Catering has also been a good business for them as they serve meals for business dinners, weddings, and other special events.
"We can feed 40 people with 24-hour notice," Blake said.
While they are busy operating a restaurant, they are grateful for the community support and the benefits of small-town living.
"I don't have to drive in traffic," Blake said. "I'm literally home in two minutes. That's the thing I love the most."
Their son, who is 6 and has autism, attends first grade and Holdrege Public Schools.
Chris said she was hesitant to move to Holdrege at first because of the services her son was receiving in Lincoln. But she found Holdrege has all the services her son needs, too.
"Holdrege is amazing," Chris said. "Everybody I've encountered has a really open mind, and they do everything for Rivers."
Rivers struggled to adjust to kindergarten, but this year he is excelling with the services he has received over the past year.
"This year, he doesn't hardly even need a paraeducator," Chris said. "He has improved in language and everything. This was the right move."
Blake and Chris both enjoy the camaraderie of small-town living and the regular coffee crowds that frequent the restaurant every day.
"It's just awesome to be part of a community that really cares about the place they live in," Blake said.
"To be able to contribute to that is special. It's a great thing to be part of," Chris agrees.
"At 18, you don't appreciate it," she said. "But to come back as an adult with a child, it's such a different feel. Everyone is just so kind. I love it here."