PCDC Offers New Mobile Home Down Payment Grant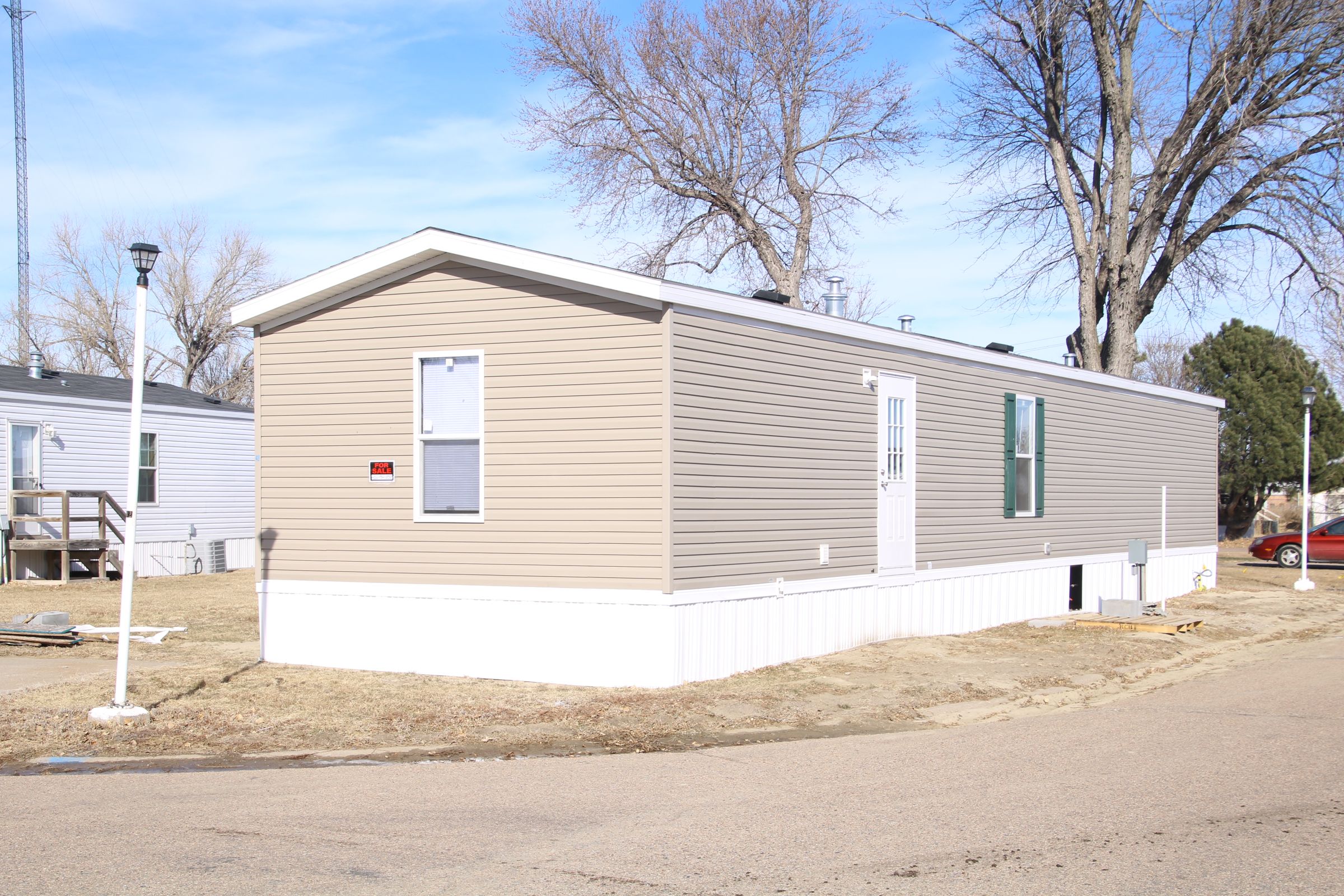 In further efforts to turn commuters into full-time residents, PCDC has expanded its GO! HOME program in 2022 to add incentives to purchase mobile homes.
"It offers a choice to buyers," PCDC Executive Director Ron Tillery said. "Mobile homes are more affordable to people who are just getting started in their careers and don't have enough savings or equity to be able to afford a $250,000 or $150,000 home."
PCDC is offering a $1,000 matching grant to employers to help their employees purchase mobile homes in Phelps County. This will give potential new residents $2,000 toward the purchase of a mobile home.
Two of Holdrege's mobile home parks are under new ownership as GenReis purchased the Eastside and Westside mobile home parks in June 2021. GenReis, which is based in Council Bluffs, Iowa, has a mission to expand affordable housing and homeownership throughout the United States in underserved markets.
The Holdrege parks are now called Holdrege Mobile Home Park East and Holdrege Mobile Home Park West.
"Our vision for these two properties is to create clean, safe, desirable communities for families where they want to live and raise their children," GenReis owner and operator Scott Simpson said. "The negative mobile home connotation is slipping, and people are realizing that there are good operators out there who care about their residents and the communities they own. Mobile home communities can offer far more to their residents than traditional apartment living; such as yards for children and pets, dedicated parking and storage and homeownership. Apartment living doesn't offer these benefits."
GenReis manages mobile home parks in 12 communities in Iowa, Nebraska and South Dakota. It is a full-service property management company, providing accounting, financial reporting and operational oversight.
"As we are all aware, there is a nationwide housing crisis, and Holdrege is experiencing this same shortage," Simpson said. "Given the number of vacant lots at these properties, we may be able to provide the opportunity for homeownership and expand affordable housing for up to 70 families."
GenReis recently added 12 homes (four used homes at Holdrege MHP East and six new and two used homes at Holdrege MHP West). The four homes at Holdrege MHP East have been sold, and as of late January, eight homes were still available at Holdrege MHP West.
"Given the housing market, we don't see these homes being available for too long," Simpson said.
Most of the mobile homes have three bedrooms and two bathrooms, although some units at Holdrege MHP West are four bedrooms with two baths. Each lot has two concrete parking spaces in front of the home, dedicated to that home. There is also a place on each lot to add a 10 X 10 shed or small outbuilding for yard equipment or storage.
Prices for the existing units at the Holdrege properties are between $38,000 to $76,000 or monthly home payments between $350 and $630 (for qualified buyers depending on rate, term and down payment). In addition, mobile homeowners also pay a monthly lot rent of $275.
The Holdrege (East) Mobile Home Park has 84 lots, and Holdrege MHP (West) has 64. GenReis plans to add 10-15 more homes on vacant lots in these properties this spring.
"This is a new affordable price point that's available in the community," Tillery said. "It fills a void in the market. These are new, modern living units. Adding these new units opens up an opportunity for us to recruit more people who are currently commuting into Holdrege and convert them into full-time residents."
For more information about the new GO! HOME mobile home downpayment assistance grants or any GO! HOME program, visit https://www.phelpscountyne.com/phelps-county/relocation-assistance/go!-home-programs
For more information about purchasing mobile homes in Holdrege, call (402) 925-3322 or email manager.holdrege@genreis.com.