PCDC Active Player in Business Recruitment Game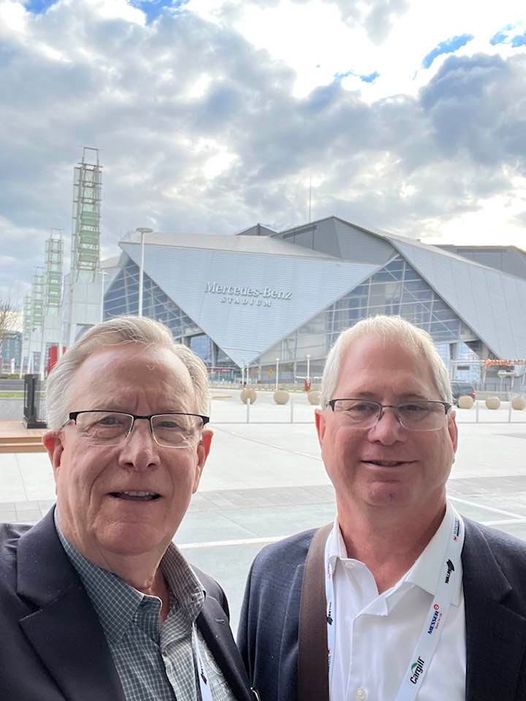 From Atlanta, Ga., to Las Vegas, Nev., PCDC is putting Phelps County on the radar of new and expanding businesses.
PCDC Executive Director Ron Tillery participated in two recent major trade shows to recruit major job creators and retailers and restaurants to the county.
Most recently, he attended the IPPE show in Atlanta, Ga., where he met with companies that are considered primary job creators. These are typically industries or manufacturers that create or manufacture new products, such BD or Allmand Inc.
The convention in Atlanta was attended by nearly 30,000 people representing engineering and manufacturing firms, design and build firms and businesses involved in food processing endeavors.
"Food processing and commodity processing is one of our target growth industry sectors," Tillery said. "We think that food processing and commodity processing is a tremendous opportunity for us because of the access to our agricultural markets and also that we are strategically located in the middle of the country. We have a lot of assets that are attractive to the people who work in those businesses."
He met with dozens of company representatives, some by pre-arranged meetings and others by cold calls. All of the companies targeted at that trade show had a product or service that the Phelps County market needs or wants.
"This is an effective way for us to have conversations with a lot of those companies in a little amount of time," Tillery said.
One company that he met with in Atlanta is an active prospect for Phelps County.
"We were identified as a finalist in a competitive site selection process with about a half a dozen other Nebraska communities," Tillery said. "We have risen to be among the top echelon of those prospects. As a result, we were able to have substantive conversations with the CEO of the company, face to face. That is one the advantages of being able to participate in these kinds of trade shows."
In late 2021, Tillery also attended the International Council of Shopping Centers (ICSC) show in Las Vegas that included retail and restaurant industry representatives.
"The reason we go to the ICSC show is that retail is an important quality of life issue in our community, and it contributes to our ability to recruit and retain people," Tillery said.
Tillery said those business owners or residents considering moving to Phelps County often ask about what there to do in the county. They inquire about the availability of retail stores and shops, restaurants and entertainment.
In addition to being a quality of life issue, it's also an economic issue to have enough shopping options.
"We know that our market exports hundreds of thousands of retail dollars to neighboring markets," Tillery said. "We are losing hundreds of thousands of dollars in lost sales tax proceeds that could help fund municipal services."
Tillery said if Phelps County can fill those voids with new retailers or the expansion of existing businesses, it would make Phelps County a more attractive community to live in, and we would produce more revenue for municipal operations that will hold down property taxes.
Phil Hinrichs, PCDC board president, accompanied Tillery on the trip to Las Vegas.
"We were able to have good conversations with dozens of companies, but there were a handful of companies that we had more serious conversations with about locating in our market," Tillery said. "We are continuing those conversations with those potential retailers that will consider our market. Oftentimes, these conversations occur over many months and many years. We need to maintain good relations and regular communications."
PCDC talked with representatives of several major restaurant chains that are looking for franchisees to open restaurants in Holdrege.
Tillery said he often receives questions about whether Phelps County would have the available workers to open more restaurants considering the current tight labor markets.
"Oftentimes the major businesses that we are recruiting represent new categories and diversification in a category that will import some of their labor force," Tillery said. "Along with the imported labor force come spouses and children who grow into the workforce to help other area employers."
We strengthen our workforce by recruiting new businesses, Tillery said.
PCDC acknowledges the problems with the current tight labor supply and is also working to help employers with programs that encourage commuters to move to the county.
"With each employee that we relocate to Phelps County, they may bring family members who can help fill the workforce needs of other employers," Tillery said.
He said 1,700 people commute into Phelps County to work each day.
"This presents an enormous opportunity," he said.
If you would like more information about franchise opportunities or grants to recruit new residents, contact Tillery at Ron@PhelpsCountyNE.com or call (308) 991-4148.