First State Bank - Bertrand
Business Category: Financial Institutions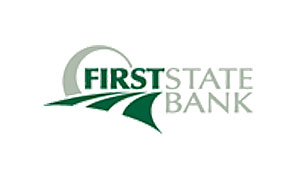 601 Minor Avenue

P.O. Box 7

Bertrand
, NE
68927

United States
In 1886, First State Bank opened its doors for business. It started operating in an office located in a hardware store with capital totaling $15,000. In 1938, assets at the First State Bank were the largest of any town in Nebraska with a population of 1,000 or less.
In 1952, the bank was purchased by the Lauritzen family of Omaha, leading to more than 50 years of consistent, dependable ownership. This beneficial relationship still exists today.
In 2006 First State Bank added a branch location by purchasing the Harlan County Bank in Alma. In 2012, a third branch location was added in Bertrand with the purchase of Bank of Bertrand. These additional locations compliment the banking services currently offered to all First State Bank customers.