Submit Names by July 17 for New Veterans Memorial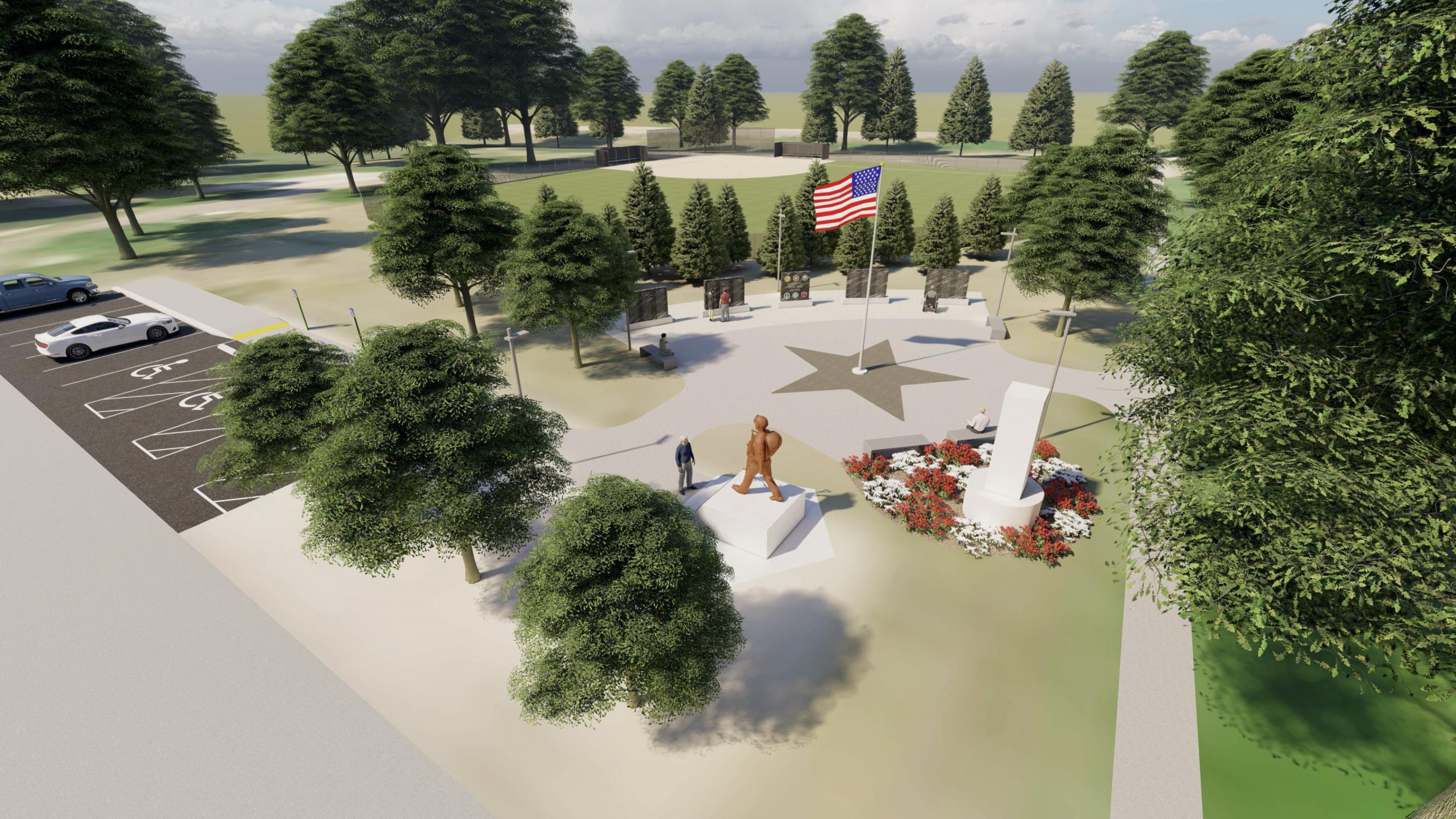 Names of veterans must be submitted by July 17 to be included on the initial granite engraving at the new Holdrege Veterans Memorial.
The Holdrege Veterans Memorial Committee established that deadline to plan for a November 11 Veterans Day dedication. After the initial engraving, names may be submitted annually to be added to the memorial.
So far, nearly 450 names have been submitted and are going through the process of verification according to the criteria established by the committee. Only those who served on active duty qualify to be included. The five granite slabs in the memorial have space for about 900 names. Once those are full, the option exists to add more slabs in rows behind the first phase.
Those who qualify and want to add their names should provide valid honorable discharge papers (DD214 or equivalent) and pay $200 to cover the cost of engraving. The committee is establishing a fund with the Phelps County Community Foundation to assist those veterans who may not be able to afford the fee, but they will not be included in the initial engraving to be installed this year.
The veterans memorial is being built on the northwest side of the baseball field at Veterans Memorial Park (formerly the South Park) where it will be visible from Highway 183.
Construction began this spring. Concrete has been poured, and electrical and lighting work is in progress. The flagpole is ready to be installed, and the granite slabs have been ordered.
The committee has raised more than $200,000 for Phase 1 of the project. Now that Phase 1 is underway, the committee will focus on Phase 2, which involves acquiring a static display of military aircraft or vehicles and installing a patriotic sculpture at the memorial's entrance.
The veteran's memorial is a privately funded collaborative project of Holdrege DAV, Phelps County Community Foundation, Phelps County Development Corporation, Palmer Brothers Granite Co., Holdrege Area Chamber of Commerce and the City of Holdrege.
A committee comprised of veterans and representatives from these organizations led the planning and design of the memorial. The City of Holdrege has provided property for the site and will provide ongoing maintenance.
To add a veteran's name, make a donation or see plans for the new veteran's memorial, visit the website at www.holdregeveteransmemorial.com. Applications may also be obtained by contacting Coral Weeder at PCCF at (308) 995-6847.