Workforce Development Through the High Demand Jobs Scholarships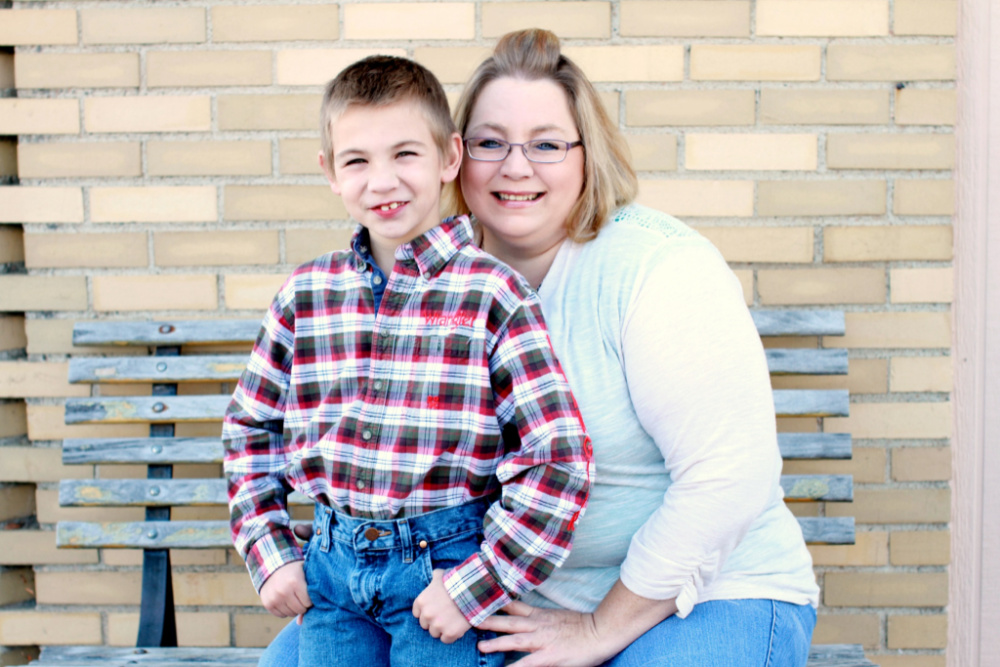 Phelps County Development Corporation's High Demand Jobs Scholarships are a key component of its workforce development strategy. The scholarships are intended to encourage graduating seniors and non-traditional students to pursue work in local high-demand jobs: nursing, agribusiness and ag technology, automotive and diesel mechanics, engineering technologists, mechatronics engineers, injection mold technicians, electro-mechanical technologists, machinists, tool and die makers, construction trades, welders, and commercial truck drivers.
"Increasingly, businesses are recognizing the value of 'growing their own' workforce through internships, apprenticeships, and tuition support," said Ron Tillery, PCDC Executive Director. "PCDC has taken a page from that playbook with its High Demand Jobs Scholarships that help students pursue career education. Our goal is to prepare people for the careers in our area and encourage them to return after schooling."
In terms of workforce development, these scholarships can also help give direction to students who want to remain in their hometowns, but are not sure how to achieve that goal. These scholarships not only give necessary funds for education, they give direction towards the most secure employment choices.
"One advantage to 'growing our own' is that many students express a desire to return home after school, yet haven't made the connection to a local career path," said Tillery. "This program provides an impetus to seek out local opportunities that are often there but not immediately apparent."
Scholarship winners sign a contract stating their intention to return to the county to work after their education. The scholarships are funded through LB840 sales tax funds, private donors, and matching funds from the Phelps County Community Foundation.
"PCDC works with the Phelps County Community Foundation to fund scholarships that support both traditional and non-traditional students that will fill positions in our market that pay well and are often difficult to fill," said Tillery. "Over the course of the program's life, more than 70 students have received support and many have already returned to enter the workforce."
This past year, a High Demand Jobs Scholarship helped one 1989 Loomis High School graduate finally realize her dream of becoming a Registered Nurse. The PCDC scholarships helped Christina Ledbetter-Butler complete that last step of earning an associate degree in nursing to become an RN in May 2020. After graduation she started working at Phelps Memorial Health Center in the Med-Surg area.
Since PCDC established the scholarships in 2013, over $200,000 has been awarded. The 2021 scholarship winners are Anne Pelton, Bertrand High School graduate studying biology; Alexis Billeter, Loomis High School graduate studying physical therapy; Nathan Anderson, Holdrege High School graduate studying utility line technology; Joshua Reed, Holdrege High School graduate studying agriculture; Jenessa Landin, Alma High School graduate studying nursing; Sarah Pelton, Bertrand High School graduate studying nursing; Hunter Brenn, Holdrege High School graduate studying agriculture; Logan Wood Holdrege High School graduate studying diesel technology.
Scholarship applications typically open up on December 1. Scholarships are processed through the Phelps County Community Foundation, and applications can be found on the website at https://www.phelpsfoundation.org/
Phelps County Development Corporation
Whether you need information about local workforce and talent or want to relocate or expand your business to Phelps County, PCDC has the tools and skills to help. PCDC can assist with project advocacy including permitting, timely utilities, and financial assistance. Contact PCDC at (308) 995-4148 or pcdc@phelpscountyne.com today.
Follow PCDC on Facebook, Twitter, and LinkedIn.
View the PCDC 2021 Virtual Annual Meeting here.