Local Retail Sales Finish Strong Despite Pandemic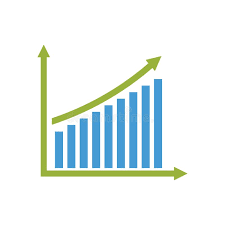 Phelps County retail sales finished strong in 2020 buoyed by shoppers spending dollars closer to home, improved corn and soybean prices for area farmers and strong automotive sales.
Recently released local sales tax numbers for 2020 show that Phelps County and Holdrege posted strong sales numbers in December and ended the year in positive territory despite COVID-19.
In December, Phelps County beat 2019 numbers by 5.2 percent with nearly $74.5 million in retail sales. Holdrege fared slightly better posting a 5.9 percent increase and nearly $69.4 million in sales. For the entire year Holdrege improved on 2019 by 2 percent while Phelps County rose 1 percent. Automotive sales grew by more than 5 percent for the year.
Many neighboring counties also benefited from customers shopping closer to home. Franklin, Furnas, Gosper and Harlan counties saw significant increases over last year while Buffalo, Dawson and Kearney counties experienced declines. Buffalo County did rebound somewhat at the end of the year to end in positive territory.
"Early on, we didn't know what to expect from the pandemic," PCDC Executive Director Ron Tillery said. "Given the restrictions put in place on many Main Street businesses, PCDC re-budgeted fearing the worst."
PCDC's programs are funded through a portion of local sales taxes collected. In response to feared lower sales taxes in March 2020, PCDC moved money from its planned line items into economic recovery programs knowing businesses needed a safety net and moral support.
PCDC's Magic Multiplier gift card program infused nearly $200,000 into the local economy during the beginning states of the pandemic.
"Fortunately, our market responded with enthusiasm," Tillery said. "After two months of declines, customers began shopping again and sales rebounded into positive territory compared to the prior year. Phelps County and Holdrege both ended the year ahead of 2019 and showed growth in seven of twelve months."
Tillery said other rural surrounding counties also saw increases as consumers adjusted their shopping habits to patronize local merchants instead of driving to distant larger markets.
"Many saw double-digit increases over last year, while Buffalo County, the nearest regional center, ended the year with lower retail sales than in 2019," he said.
Tillery said part of the local increase toward the end of the year was the result of improving commodity prices in the fall. Automotive sales ended the year up nearly 6 percent.
Besides trucks, cars and tractors, local consumers also spent money on home improvement projects in 20201.
"Home improvement spending replaced dollars that might have otherwise been invested in travel, according to Retail Strategies, a national consulting firm," Tillery said.
Moving into 2021, retail sales remain strong, and Tillery urges shoppers to continue to support local businesses.
"Supporting local businesses generates a ripple effect that ultimately creates a stronger overall community," he said.