Now is the Time to Sell, Local Realtors Say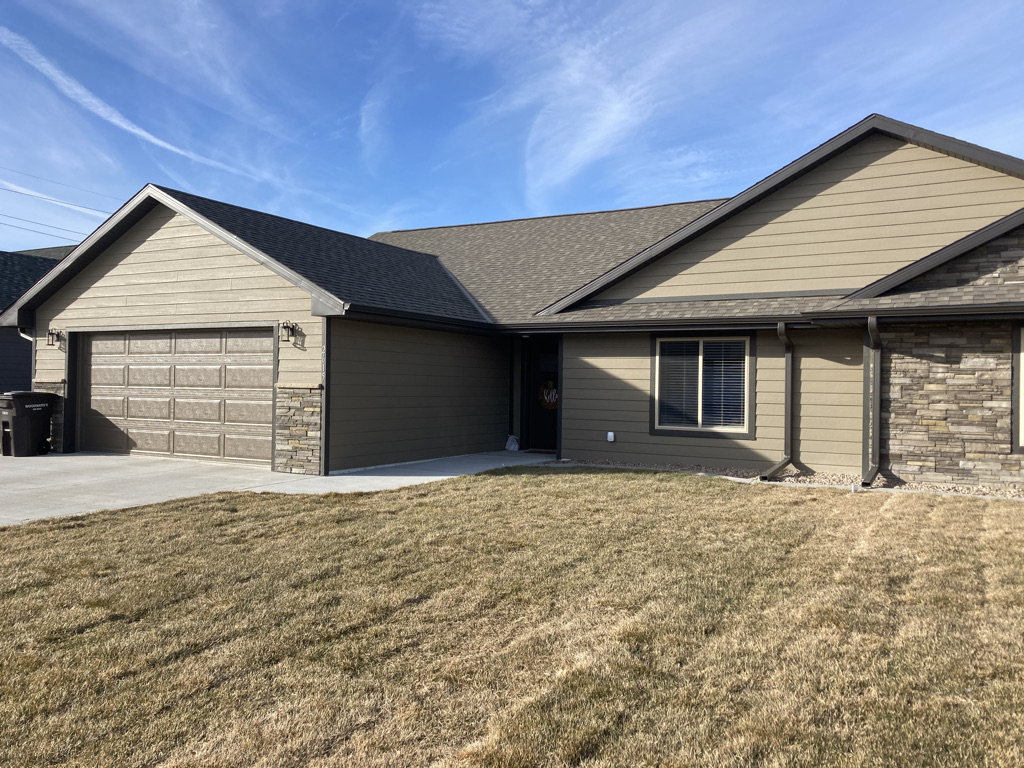 It's a hot sellers' market in Phelps County right now.
With just a handful of houses on the market, homes are selling fast.
Colby Gray, Realtor at Country Road Realty, said a house that recently came on the market in Holdrege sold in less than 24 hours at an offer above the asking price.
"If you are looking to sell your house, it's a good time," he said. "There's a lot of interested buyers out there."
Gray and other area Realtors said the trend is not just local or statewide. Homes are also selling fast in Kearney, Lincoln and beyond.
It's a situation caused partly by low interest rates and a slow-down in new home construction due to high lumber and materials costs. Locally, contractors are busy and often have to wait months longer for supplies due to the COVID slowdowns with manufacturers.
Ron Pfeifer, owner of Hometown Realty, said just a few years ago Holdrege had 67 houses on the market. At one point recently, that number shrunk to just four homes.
"If you want to build, lumber will cost twice what it cost two years ago," he said. "And you can't get two-thirds of everything you need to build. And, no one wants to move because they can't find any place to live. It's everywhere in the United States."
Pfeifer has been selling houses in the area for 24 years, and he saw this shortage just one other time – in 1995 when he moved to town. At that time, there also were just four houses for sale.
He said low interest rates (at 3.5% or lower for a shorter term) may be spurring the demand for house purchases. He recalls paying 13% interest when he bought his first home.
Michelle Boulware, owner of Heritage Agency, said she has clients who have been renting and are now ready to buy but can't find anything. She said the situation in area towns is the same, so there are people from those towns also looking to buy in Holdrege if anything becomes available.
Many potential buyers are pre-approved for loans and are ready to buy quickly.
In addition to renters looking to buy homes, she also has clients who are coming to town for jobs and others who are looking to buy in Holdrege because housing is typically less expensive here than in Kearney.
Kim Klein, owner of Real Estate Connection, said many of her clients are moving to town for new jobs at BD, Allmand Inc. or at Holdrege Public Schools, which recently hired many new teachers for the upcoming school year.
Klein said Real Estate Connection also manages 30 rental properties, and nothing is available to rent either.
She encouraged people who own vacant houses to consider selling now.
"For whatever reason, people are holding onto them," she said. "It would be nice to get some of these vacant houses on the market soon."
Barb Malm, owner of NAS Realty, said there is a particular need for homes in the $80,000-$100,000 range for first-time homebuyers.
On the other end, some empty-nesters may be willing to sell their homes if an affordable option existed to move into. The high cost of new construction may be a deterrent.
PCDC is spearheading the new CREW Subdivision in east Holdrege where six new townhomes are currently under construction.
Malm said she's had a few inquiries about the townhomes, but due to construction delays, a completion deadline for those homes is not yet known.
PCDC Executive Director Ron Tillery said he expects those townhomes to sell quickly once they are completed.
He said 20 new duplexes were built in the CREW Subdivision in the past year, and all 20 are rented with a waiting list.
He also said one local landlord with a new rental said none of the rental applicants were local because there is a shortage of good quality rental units around the region.
PCDC is currently seeking proposals to develop homes on 19 lots in the CREW Subdivision.
"The lots are fully developed and ready for construction," he said. "PCDC can make its lots available at very affordable prices to contractors or developers who can build on scale rather than one at a time."
PCDC also recently spearheaded the new Washington Square project that created 18 rental units and granted GO! DREAM funds to Smart Choice Management to create new and refurbished rental units at Iron Horse Flats.
"Despite the robust activity occurring, we have only met about half of the goal for rental units in the market and less than a quarter of the need for owner-occupied units identified in the 2017 housing study," he said.
To inquire about development at CREW Subdivision or other housing programs, contact Tillery at (308) 995-4148 or Ron@PhelpsCountyNE.com. Or, visit the PCDC website to learn about new construction reimbursement grants, renovation reimbursement grants and lot clearing/landfill reimbursement grants: https://www.phelpscountyne.com/phelps-county/relocation-assistance/go!-home-programs