Renovations Begin on Historic Hotel Dale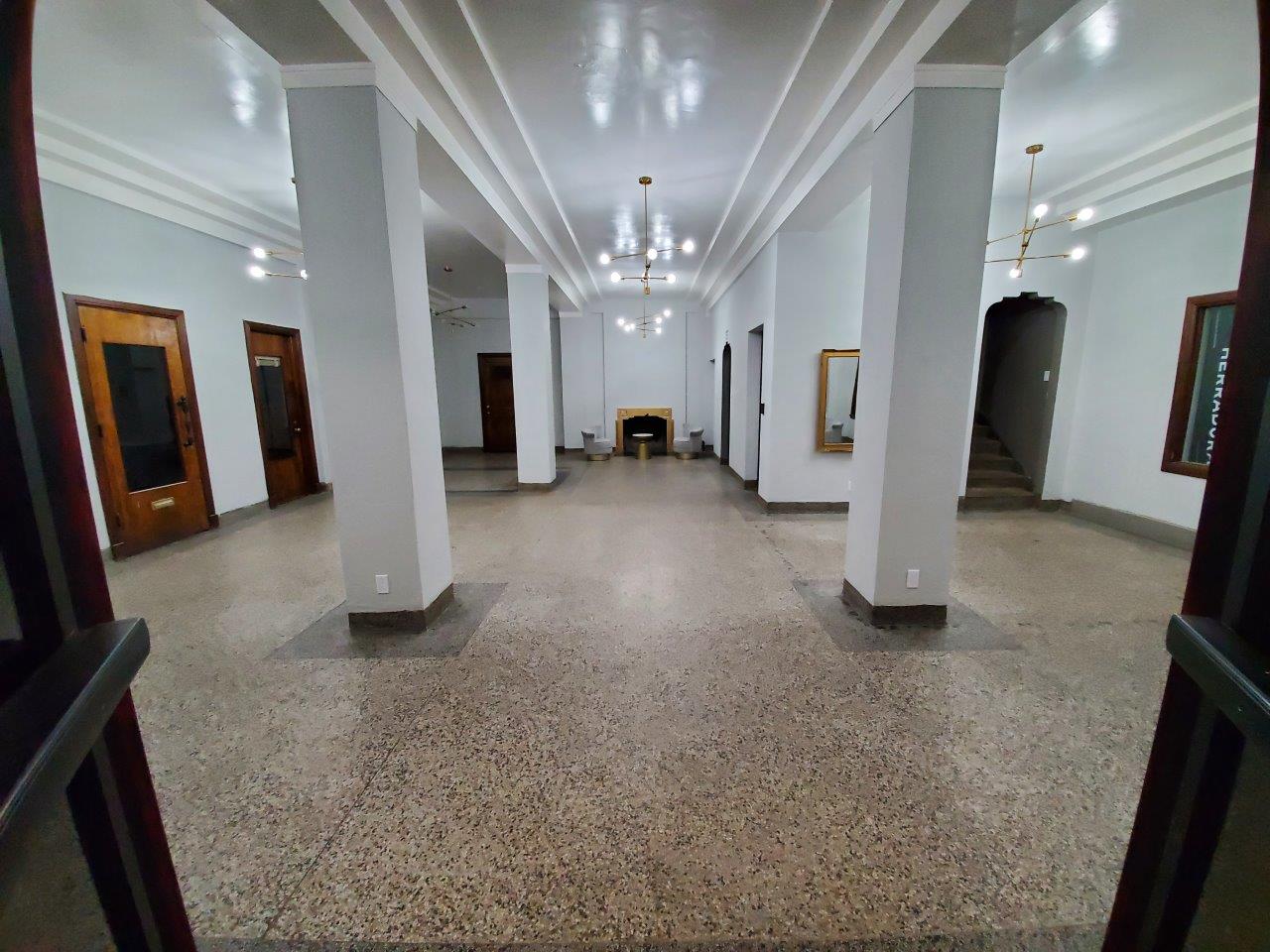 A historic downtown Holdrege building will soon help fill a shortage in local workforce housing.
Colorado-based company Christopher Hayden LLC purchased the Hotel Dale in downtown Holdrege on Sept. 11 at a public auction and has already started cleaning and renovating.
The building will now be called The Dale Residences and will feature 34 clean, minimalist-style fully furnished apartments.
"The building has beautiful bones and can be brought back to the high standard it was when originally built," said Nancy Clark, one of the company's members. "That building is a gem underneath the years of having been forgotten."
Her company has renovated similar buildings "once lovely and long-overlooked" in smaller towns in Kansas and Colorado, including their latest project The Max (www.themaxhotel.com.) in Lamar, Colorado, which Clark said is nearly a twin to The Dale. This is their first project in Nebraska.
"We are thankful to be associated with a community like Holdrege, a great Nebraska town," Clark said.
In the first three weeks after purchasing The Dale, the main floor has already been cleaned and painted a bright white. The first-floor tenants, El Agave restaurant and Dale Hotel Barber Shop, will remain. Two other commercial spaces are also available. A 250-square foot office space has already been refreshed and is ready to lease. The corner commercial space will be ready to lease soon. Both have great visibility and street access on one of Holdrege's busiest intersections.
The second through sixth floors will remain living units with rent starting at $500 monthly. The options include one-bedroom or two-bedroom units and studios. All units will be fully furnished with new beds, bed frames and furniture in a minimalistic style. New carpet will be installed, and a fresh coat of paint will be applied. Bedding, towels and hangars will also be supplied, so renters just need to supply their own dishes and cookware.
Clark said they prioritize cleanliness at all of their properties.
"Renters want a nice, very clean place to stay," she said. "I think cleanliness is something people appreciate."
During the first month of renovations, Clark said they discovered a ballroom on the second floor and have decided to turn it into a community gathering area. They added a ping-pong table, movie theater seats and a television so tenants can visit and watch movies.
"Renters want to have something that is an amenity," Clark said. "The building does not offer outdoor grounds or land, but it has this ballroom. Whether or not someone is a fan of ping-pong, it at least gives them something to do."
According to a 2017 Phelps County Housing study, a shortage of workforce housing was one of the county's challenges. It recommended that 100 rental units should be created over five years. The Dale Residences will be a major help in solving that shortage.
On the building's exterior, Clark said they plan to paint the white panels to black and eventually replace all the windows, which they discovered from other projects saves money on energy costs and eliminates outside noise.
Security cameras will be installed in the public areas at The Dale to keep residents and businesses secure. The cameras are monitored 24/7. Background checks will be required of all potential renters.
While Clark hopes the project can be completed in a year, it all depends on logistics as the COVID-19 pandemic has caused material shortages and delays.
Clark said they will move floor by floor to renovate and refresh the living units, so apartments may become available at different times.
She invites potential renters interested in living at The Dale to send inquiries through The Dale Residences website.(www.thedaleresidences.com)