Phelps County, NE Has Properties, Resources, and Incentives to Support Onshoring Companies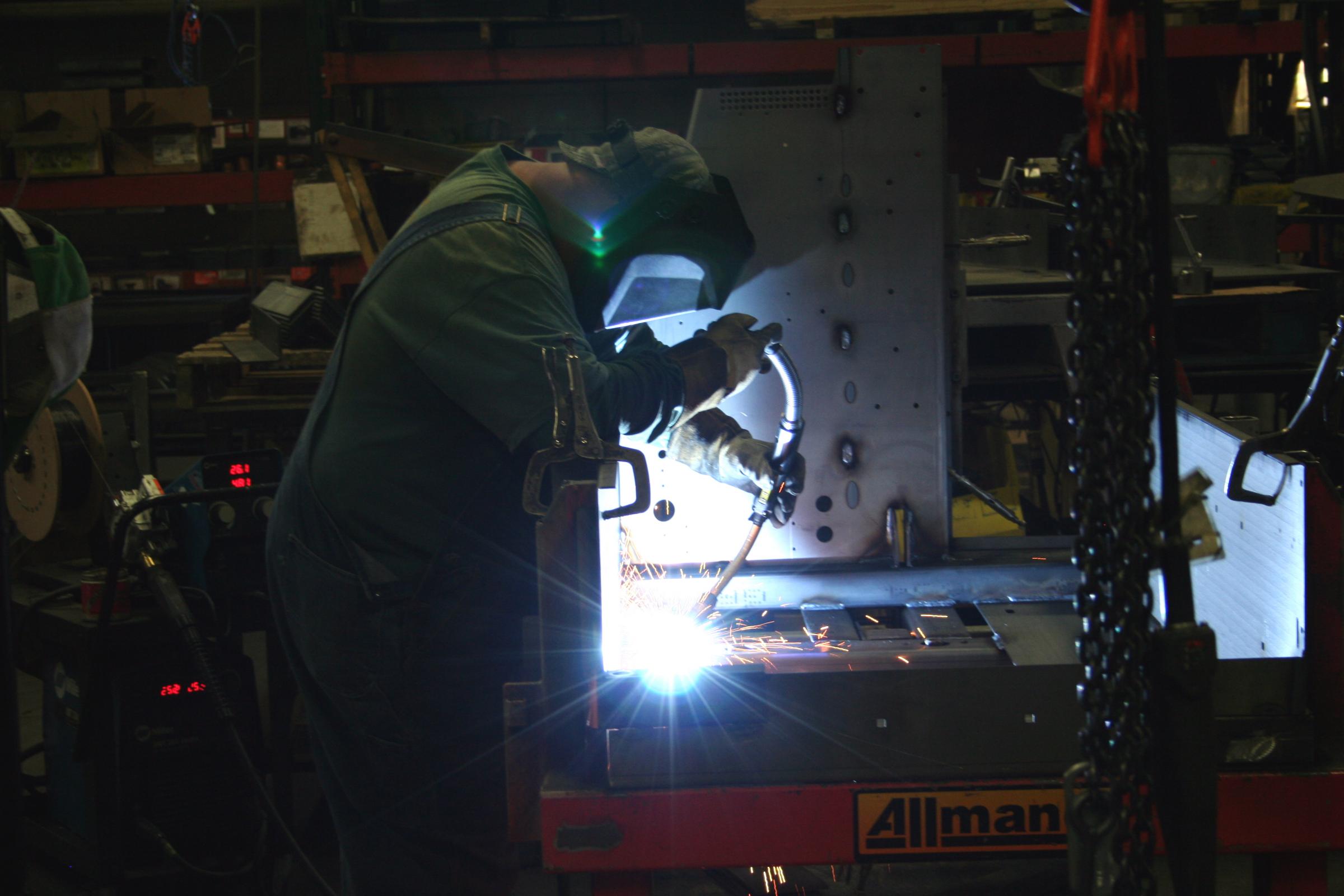 For companies looking to stabilize their supply chains by onshoring, Phelps County Nebraska has the desired assets and amenities that appeal to site selectors looking to relocate or expand.
Why Did Onshoring Become a Key Strategy?
Onshoring to strengthen supply chains has become critical for many businesses as the COVID-19 pandemic continues to highlight the vulnerability of relying on global resources and products. Over the past 40 years, many companies focused on cost reduction, choosing to steadily relocate manufacturing overseas as global markets opened up in places such as China, South Korea, Vietnam and Thailand. However, because of world events, businesses are now focusing on reducing the risk of operational disruptions. Even before the pandemic, businesses felt the impact of supply chain interruptions due to natural disasters such as the Great East Japan Earthquake and Tsunami and the Thailand floods. All of this contributes to the urgency to move manufacturing back to the U.S.
Onshoring is the logical solution to reducing the risk of future disruptions and delays. Though companies may not be ready to move their entire operations back to the United States, opening U.S. manufacturing facilities as a part of their global operations strategy certainly is on the table. Phelps County is uniquely positioned to support that growth and to be a home to expanding companies, or those onshoring for the first time.
Why Companies Should Onshore in Phelps County Nebraska
"Companies seeking efficiency of operation often find 'rural sourcing' is an effective alternative to offshore manufacturing," said Ron Tillery, Executive Director, Phelps County Development Corporation (PCDC). "Phelps County provides a lower cost alternative to many companies seeking to establish domestic manufacturing operations. Strategically located in the center of the U.S., access to markets by the highway system or rail is a comparative piece of cake."
Continuing, Tillery said, "Setting up entirely new facilities can be taxing so speed to start up and day to day operational costs are key considerations. In our region, we can provide a streamlined process by offering prime industrial property that's ready for development coupled to PCDC's professional advocacy on behalf of new projects. PCDC can cut through red tape, navigate pre-development challenges and open doors to get things done correctly and expeditiously. The local business climate is supportive and welcoming to new industry. Low cost power is readily available and rated among the most reliable in the U.S. Water and other natural resources are plentiful. Perhaps most importantly, the labor force in our eight-county region is among the most productive and reliable anywhere."
Available Commercial Sites
Featured properties:
Former vacant feed mill. This industrial, warehouse, and distribution commercial property is appropriately zoned and is well-suited for pet food manufacturing or grain and feed processing. Uniquely, it has rail siding the site: a short line railroad connecting to the Burlington Northern Santa Fe (BNSF) line.
The Iron Horse Business and Industrial Park. This 134-acre park with redundant and expandable power, contiguous short-line railroad, lower cost utilities, and fiber optic cable makes it an attractive location for expanding or onshoring manufacturers.
For even more available buildings and listings of affordable sites click here.
Location
Getting "here" — and going "there" — is a snap. Holdrege, Nebraska and Phelps County serve as a regional employment center attracting commuters, consumers, and service seekers from an eight-county region. With minimal road congestion and convenient access to I-80, employees from a 60-mile radius have a commute time of around 60 minutes.
Lincoln and Omaha are just 156 and 210 miles away respectively. Des Moines, Kansas City, and Denver are all around 350 miles away. See more details about how the distances map out here.
Transportation Assets
Trucking. Phelps county is positioned as a distribution hub. U.S. Highways 6/34 and 183 intersect near the center of Phelps County sending truck and car traffic in all four directions. An I-80 interchange is located just 17 miles north of Holdrege.
Railroad System. The Nebraska Kansas Colorado Rail (NKCR) is operated by the logistics company, OmniTrax, and has an interchange with the Burlington Northern Santa Fe Railway ( BNSF) in Holdrege. AMTRAK service is also available. Intermodal ports are located in Omaha and Denver.
Commercial Air Service. Brewster Field is the municipal airport in Holdrege. It has one lighted, hard-surfaced 4,700-foot runway. Small and medium-sized corporate jets can be accommodated. A heated hangar is available for long or short-term aircraft storage, and also houses a comfortable passenger waiting area and pilot's lounge. Proximity to other regional airports include: Kearney Regional Airport (34 miles), Central Nebraska Regional Airport (77 miles), Lincoln Municipal Airport (156 miles), and Omaha Eppley Airfield (214 miles).
Water and Natural Resource
Enjoying a rich natural resource base, including North America's largest underground aquifer, Phelps County is the heart of the nation's breadbasket, leading in the production of corn, soybeans, and cattle.
Nebraska:
Was named 1st in power grid reliability in 2018 by U.S. News.
Has the 8th lowest electricity rates for commercial customers (HowMuch.net, 2018).
Ranked 10th in renewable energy use (U.S. News & World Report, 2018).
Workforce
The workforce pool is broad. In May 2019, a Labor Availability Report was conducted by Kenneth M. Lemke, Ph.D. The report concluded that an employer offering attractive working conditions with competitive wages and employee benefits in Phelps County would be able to select from a substantial pool of applicants.
The workforce pool is also deep. Central Community College's (CCC) Training and Development Team has an array of training programs, but will also work with businesses to create curriculum to fit their needs. A CCC Learning Center is conveniently located in Holdrege and provides educational opportunities for high school graduates and non-traditional students, injecting skilled potential employees into the labor pool. Nearby University of Nebraska at Kearney also provides local businesses with a supply of bright, educated employees.
The cost of living in Holdrege is 19.7 percent less than the national average, and relocation help is available.
Incentives
The culture and work ethic of Phelps County will pay dividends over the life of a project — well beyond the time when financial incentives have expired — but rest assured, PCDC also offers tools that support business investment. You can learn about all of the incentives here. Additionally, explore how we are growing opportunities by reviewing the PCDC Strategic Plan.
Phelps County Development Corporation is Eager to Help
Phelps County is an attractive location for a wide array of business segments according to a 2019 Target Industry Review by economists at Nebraska Public Power District. The region is particularly well suited to support six 2-digit North American Industrial Classification (NAICS) industry segments.
NAICS 11 Agriculture, Forestry, Fishing and Hunting
NAICS 31 Manufacturing
NAICS 48 Transportation and Warehousing
NAICS 52 Finance and Insurance
NAICS 54 Professional, Scientific, and Technical Services
NAICS 62 Health Care and Social Assistance
PCDC eases the process when onshoring is part of your business protection strategy. We can provide assistance throughout the entire process from site selection through project advocacy including permitting, timely utilities, and financial assistance. Contact PCDC at (308) 995-4148 or pcdc@phelpscountyne.com today.