Local Business Owners Show Creativity During Challenging Time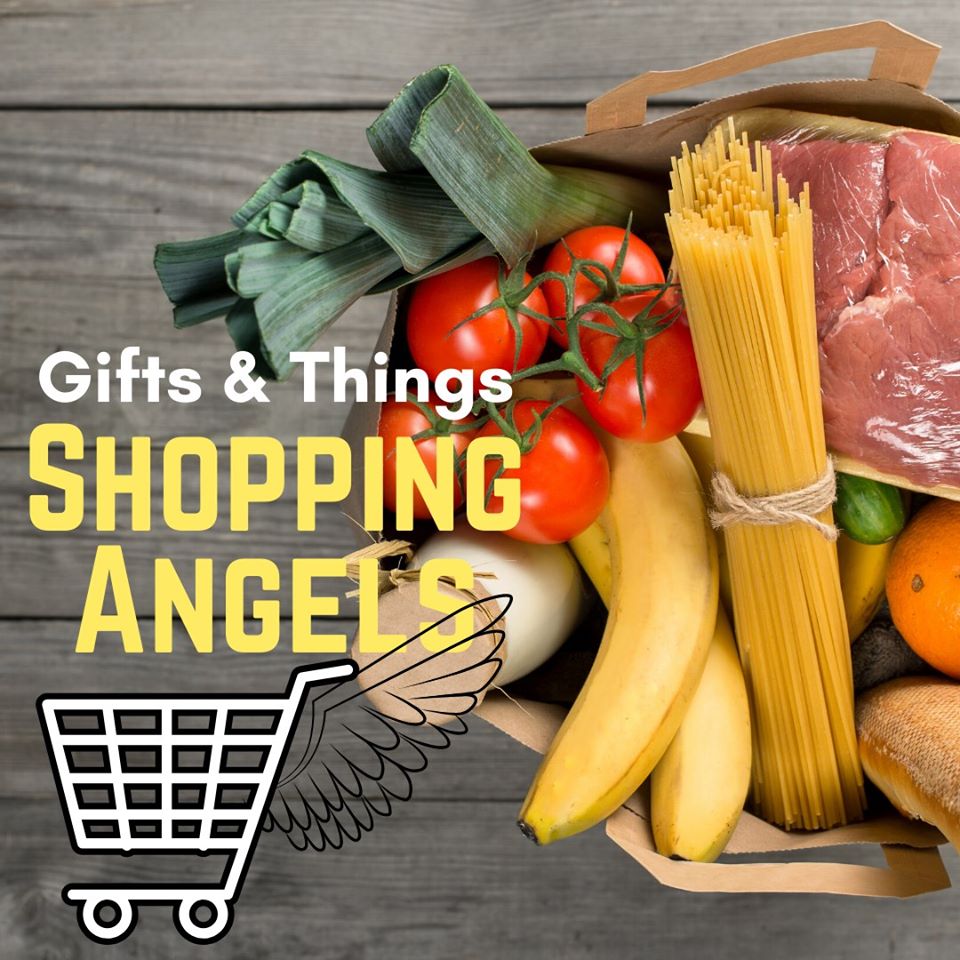 From creating cookie kits to offering curbside pick-up, online workouts, gift card campaigns and deliveries, local businesses and organizations are getting creative to keep their businesses going and serve customers and the community during the COVID-19 pandemic.
"The local business owners are flexing their entrepreneur muscles to rise above adversity," said Carley Bruning, PCDC's Director of Business Services. "This trying time is uncomfortable and challenging, but they are showing the community that 'thinking local' is relevant now more than ever."
Many local restaurant owners have started promoting take-out and curbside food pick-up to help prevent the potential spread of the virus
Lost Way Brewery closed the inside of its taproom but is offering delivery service (5:30 & 7 p.m. daily) and curbside pick-up (4-8 p.m. daily).
"The response from folks have been very good, and we appreciate everyone who has called for delivery or picked up an order," said Mark Kraus, one of the brewery's owners.
Having restrictions on gatherings has been a challenge for a business that thrives on bringing the community together.
"Part of the
joy of our businesses is getting to hang out with people and give them a place to converse," Kraus said. "When we are a family-centered and community-centered business, it's hard to be disconnected from the community. But it's also the right thing to do."
Another favorite place to gather is The Speakeasy, which has also closed its dining room temporarily. But, the business is promoting a Takeout Menu and is encouraging local residents to call in, place an order and enjoy fine dining meals at home.
JB's Sports Bar and Grill closed its dining area but is also offering curbside delivery and carryout.
4th Avenue Coffee in downtown Holdrege is encouraging customers who don't want to gather at the coffee shop to call in to order drinks and food to go. They also created cookie kits with three tubes of frosting, sprinkles and sugar cookies specifically targeted to kids who are now home from school.
While no movies are showing at the Sun Theater, the business did open to sell bags of its buttered movie-theater popcorn. During the first weekend of just selling popcorn, the response was better than expected, and the theater had to stop taking orders to keep up with demand.
The staff at Don Sjogren Community YMCA, where connecting people is part of its mission, are finding creative ways to help people stay healthy and connected during the time the YMCA is closed.
Y staff organized a community-wide bear hunt (residents put bears in their windows), created and distributed free activity kits for kids and is offering fitness equipment checkout for adults and free fitness classes using the Zoom app.
Gifts & Things Double D Cleaners in downtown Holdrege remains open, but owners David and DeEtte Bailey said their in-store customers have dwindled for both dry-cleaning and product purchases.
"People are supposed to stay home, so we don't have the traffic flow," David said.
The Baileys have switched gears and turned their attention to attracting online shoppers. DeEtte purchased Google ads for the first time and has bought more Facebook ads directing customers to the store's website. Her efforts have already sparked purchases from customers in Wisconsin and Massachusetts.
While their business has suffered, the Baileys also realized that this is a time when people need help. Spurred by an idea she saw on television, DeEtte launched the Gifts & Things Shopping Angels program. Several of the store's employees, mainly high schoolers whose hours have been cut because of the decrease in customers, have volunteered their time to shop for people who can't or don't want to risk leaving their houses. The shopping so far has mainly included groceries, but it could also include picking up and delivering items from other local stores and Gifts & Things.
DeEtte proposed the idea on Saturday, and by Monday, the program was implemented. It even includes a rush order of Shopping Angel t-shirts printed by The Screen Machine. The Shopping Angels filled 10 orders in the first two days.
"We are just hoping people see we are doing something good, and hopefully someday that will pay off," DeEtte said.
Bruning said the creative strategies, such as The Shopping Angels, that business owners implement right now could have lasting long-term impact on future business.
"Although challenging, this time also offers a chance for business owners to reinvent themselves," she said.
Erin Sandy, owner of The 308 Boutique, said with the significant slowing of store traffic, she has been forced to look at ways to reduce expenses and try to remain profitable. She is focusing all of her efforts on The 308 website and social media. She and her employees have used FaceTime to walk customers through the store while styling. The 308 is also offering free shipping and a gift with every purchase.
Sandy said she is grateful for little notes of encouragement left on the door and their "regulars" shopping from home.
"Just know that every 'ding' of a website order or individual walking through the door right now makes us do a happy dance! We are so appreciative of every sale, and we know we will come out of this stronger than before," Sandy said.
The 308 is also offering a special gift card promotion with bonus cash added to the purchase of cards (a $60 gift card for $50, a $120 gift card for $100).
"The gift card promotion is going well and has provided a way for clients to support our small business while getting a little treat back to spend later," Sandy said.
Bruning said now more than ever it's important for residents to support local businesses, and one way to do that is through buying gift cards.
"You are letting these businesses know that when the coast is clear, you will visit them in person. You are giving them hope," she said. "Call or order online to any local retail establishment from auto parts, lumber, clothing and household furnishings. Every industry is being impacted. So be a part of the solution by supporting as many local businesses that you can."
The Holdrege Area Chamber of Commerce also launched a gift card campaign to support area businesses. Gift cards can be purchased from more than 20 local stores on the chamber's website at http://www.holdregechamber.com/store
"We are encouraging the community to support local by ordering takeout or purchasing gift cards through the chamber or straight from our member businesses to help them continue their cash flow throughout this time," Chamber Executive Director Jessica Kraus said. "Even if they aren't able to contribute monetarily, there's still a lot that can be done through social media by sharing, liking or commenting on businesses' posts on Facebook, Instagram, or Twitter."