All Units Rented at New Iron Horse Flats in Downtown Holdrege
After a year of construction, the new Iron Horse Flats downtown apartment project is complete, and all 18 living units are occupied.
Chanse and Cristina Beinke of Loomis, owners of Smart Choice Property Management, purchased the building in October 2018 and with a plan to create luxury apartment units downtown.
The Phelps County Development Corporation awarded the Beinkes a $92,500 GO! DREAM grant to assist with the project.
"The grant was a tremendous help," Chanse said.
PCDC's GO! DREAM program was created to encourage downtown improvements by giving building owners the resources they need to bring to life the dreams they have for their historic buildings. An emphasis was placed on creating downtown living units.
The first Iron Horse Flats apartments were available to rent in November, and by early January all of the apartments were occupied.
Rent prices range from $550 to $900 for the one-to-three bedroom apartments. All apartments have stainless-steel appliances, granite countertops, wood floors, exposed brick walls, custom woodwork and 10-foot ceilings.
Iron Horse Flats is pet-friendly and features a dog park in the green space as well as private patios, community BBQ grills and a playground.
The complex is located at 201 West Ave. in downtown Holdrege directly across from the Iron Horse Station.
Beinke said he is happy with the finished complex.
"It has the look and feel of a historic building but the efficiency and safety of a new building," he said.
Across the nation, the number of people wanting to live downtown continues to grow.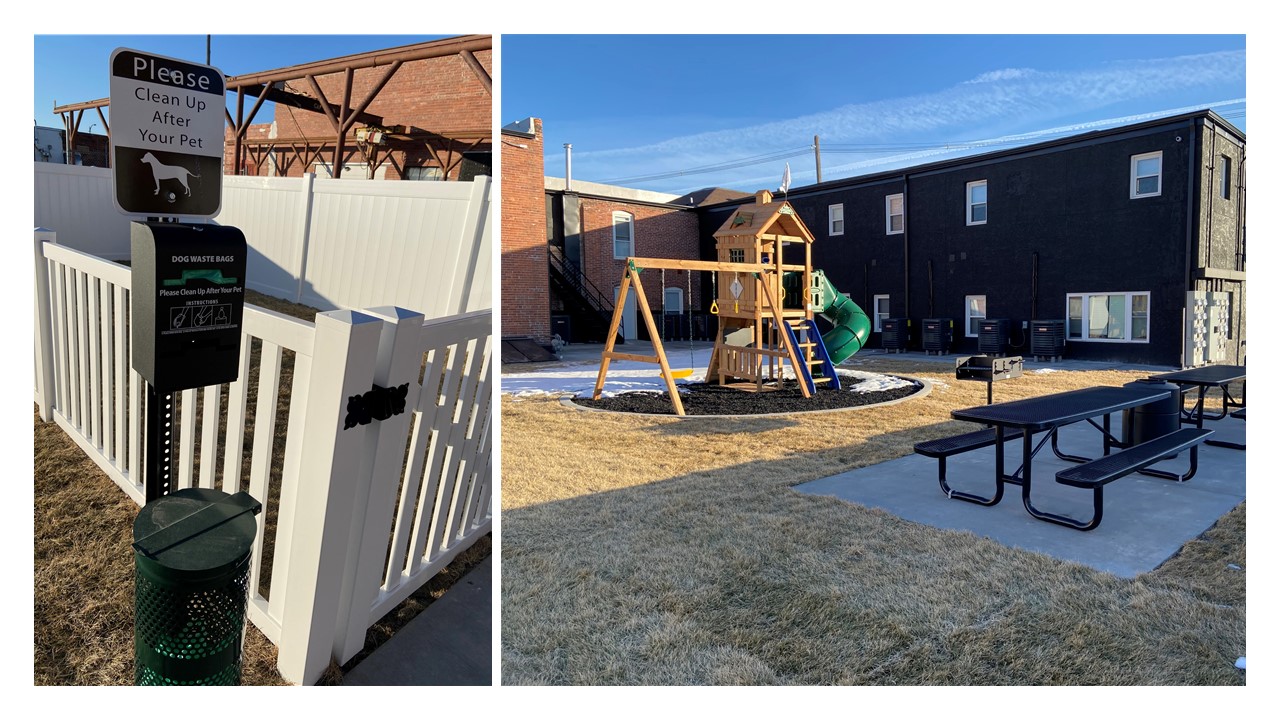 Beinke said he is seeing a trend in all sizes of communities of people wanting to live downtown. He is invested in about 1,400 downtown living units in five states, and they maintain an overall occupancy rate of 99 percent.
If you would like more information about PCDC's GO! DREAM program, contact Carley Bruning at Carley@PhelpsCountyNE.com or (308) 995-4148.