Financial Assistance for Local Businesses
Always start with your local banker!
Click here to see a list of our friendly local lenders below
---
GO! Business Programs
---
Digital Marketing Support Program
Program
Up to $1,000 grant to establish or enhance online presence
For businesses operating from a storefront or fixed location in Phelps County
Business & Franchise Development Program
Program
Up to $10,000 for facility build-out, remodeling, or initial rent
Up to $1,000 for construction, landfill and/or other agencies
Up to $1,000 for initial inventory
Up to $1,000 per year for employee recruitment, training, workshops or seminars for three years
Research and site selection services in conjunction with the franchisor at no cost
Low-interest gap financing not to exceed 50% of the total amount borrowed
Other financial assistance as may be determined appropriate
Steps to Start Up Program
Building Exterior Impact Grant
Program
Up to $1,000 matching grant to improve building exteriors.
Limited funds are available and may be applied to projects that are impactful at any location within corporate boundaries of any Phelps County municipality.
Grants are for materials only, not labor.
Next Steps Loan Program
Program
Zero to 2% short-term loans (1 – 3 years) to help existing businesses expand their customer base, inventory or to improve operations.
Staff will work with projects to identify needs and measurement criteria.
Contact PCDC for more information
Legacy Loan Program
Program
Long-term gap financing loans to facilitate ownership transition of existing businesses. (loan percentage is subject to adjustment based on market conditions.)
Funds may be used for equipment, improvements, or purchase of a business.
PCDC funds will not exceed 50% of the total capital costs.
Funds may not be used for working capital.
Gap Financing Loans
Program
PCDC can sometimes take the risk that a bank cannot to supplement the financing needed for a business to expand, start up or, or transition. Gap Financing is defined as the difference between the cost of a project and the combination of money available from the owner and the bank.
Project cost - Owner's Equity - Bank Financing = Gap
To apply for a PCDC loan, click here to download an Application.
Program
Loans for small businesses are available through the Center for Rural Affairs.
Contact Howard White, Loan Specialist
Ph: (308) 534-3508
Email: howardw@cfra.org
315 Commercial Street
PO Box 223
Loomis, Phelps, NE 68958
US
(P) 308-876-2583
Business Category: Hall of Fame
1616 30th Avenue
Kearney, NE 68845
US
(P) (308) 338-1212
Business Category: Contractors, Builders Bureau
1215 Burlington Street
PO Box 315
Holdrege, NE 68949
United States
(P) 68949
Business Category: Loan Resources, Financial Institutions
1625 E Hwy 6
Holdrege, NE 68949
US
(P) (308) 995-2123
Business Category: Contractors
1740 W Highway 40
Kearney, NE 68845
US
(P) 308 234-6285
Business Category: Contractors, Builders Bureau
306 Garfield Street
Holdrege, NE 68949
US
(P) 308-995-8177
Business Category: Contractors, Builders Bureau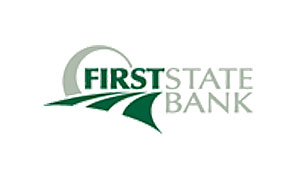 601 Minor Avenue
P.O. Box 7
Bertrand, NE 68927
United States
(P) 308-472-3411
Business Category: Financial Institutions
11 - 20 of 69